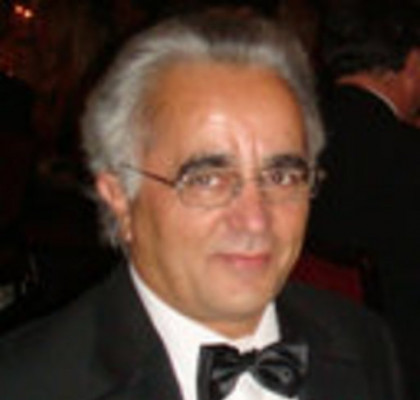 The Lessons Learned from the Environmentally Most Disturbed Lands in Cyprus: The Findings of the two Symposiums Looking into the Urbanization and Environmental Issues of Lefke; Post-mining Reflections from an ex-Mining Town
Dean of the Faculty of Engineering, Kyrenia, Final International University, Turkish Republic of Northern Cyprus
Prof. Dr. Orhan Gemikonaklı was born in 1958 in Cyprus. Following his graduation from Lefke Gazi Lisesi, he obtained his BEng in Electrical Engineering from Higher Technological Institute (now Eastern Mediterranean University, EMU) in 1984. He continued his education in the United Kingdom obtaining MSc in Electronics and PhD in Electronics, both from King's College, University of London in 1985 and 1990 respectively. He started his academic career at EMU (1984-85) and worked as a Post-Doctoral Research Associate at King's College (Jan 1989 – August 1990) before joining Middlesex Polytechnic (Middlesex University from 1992) as a Lecturer. Throughout his academic career at Middlesex University, he assumed various responsibilities; Project Coordinator, Leader of Signal Processing Research Group, Program Leader, Curriculum Leader, Academic Group Chair (2007), Head of Department (2007-2014), and Faculty Director of International Operations. After becoming Professor of Telecommunications in 2012, Gemikonaklı left Middlesex University in 2018 as an Emeritus Professor. Gemikonaklı worked as an Adjunct Professor at Middle East Technical University (2018-19) and as a Research Professor at University of Camerino, Italy (June-Dec 2019) which was cut short due to the current pandemic. Currently, he is the Dean of the Faculty of Engineering at Final International University, Northern Cyprus.
Gemikonaklı's research started in Telecommunications modelling channels and evaluating the performance of spectrally efficient modulation schemes in non-linear channels. Following the convergence of communication technologies, he developed very successful PG programs in Telematics, Computer Networks, Network Security, Network Management, and Telecommunications alongside various UG programs and aligned his research with his teaching. His work includes performance evaluation of complex systems, IoT, WSNs, Cellular Communications, Software Defined Networks as well as Educational Technologies such as VLEs, and Tangible User Interfaces publishing extensively. Gemikonaklı worked in organizing conferences and symposiums both in the UK and Cyprus, assuming various roles such as membership of Scientific Committee, Technical Committee, Organizing Committee and Conference/Symposium Chair. He also served on the Editorial Boards of various scientific journals. He supervised research for PhDs successfully.
Gemikonaklı participated in European projects working in collaboration with various European Universities in Spain, Germany, Hungary, and Romania, worked as an educational consultant to Kaspersky (2009-11), and was members the Institution of Engineering and Technology as well as the Institute of Electrical and Electronic Engineers (including responsibilities on the UKRI Section) throughout his career in the UK.