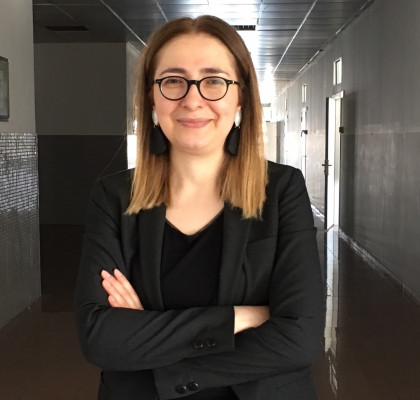 Transboundary Water Relations in the Euphrates and Tigris Basin
Gendarmerie and Coast Guard Academy, Turkey
Dr. Çolakoğlu graduated from the Department of Public Administration at Selçuk University (2000) and received her MSc from at the Department of Public Administration of the Social Sciences Institute of the Selçuk University in 2002. From 2002 to 2008, she worked as research and teaching assistant at Ankara University, Faculty of Political Sciences, Department of Political Science and Public Administration, and also earned her PhD Degree. Between the years 2008 - 2018, she worked as an assistant professor in the Department of Public Administration in the Faculty of Economics and Administrative Sciences of the Atatürk University in Erzurum, Turkey. At the same time, she worked as a manager in this Faculty for many years. Dr. Çolakoğlu received the title of associated professor from the T.R. Inter-University Board Presidency in Ankara in 2013. Since 2018, she has been working in the Gendarmerie and Coast Guard Academy in Ankara, and has been the head of the Department of Public Administration for Post-Graduate Programs at the Institute of Security Sciences.
As a visiting scholar, Dr. Çolakoğlu also studied abroad at the Urban Center on People and the Environment, Institute of Environment (IoE), University of California, Los Angeles (UCLA) in Los Angeles; the Center for Urban Environmental Reform (CUER), the City University of New York (CUNY) School of Law in New York City; The Fletcher School of Law and Diplomacy, Tufts University in Boston City; and the Near East University in Lefkoşa, and took part in international projects in different years. Water, food, climate and energy security which directly linked to environmental security issues and also related critical infrastructures, local governments, urban politics and migration, are among the main areas of Dr. Çolakoğlu. In this direction, she lectures at the degrees at various levels, usually including bachelors, masters and doctorates. In addition, there are many refereed articles, book chapters, book editors, symposium and congress papers, book reviews.