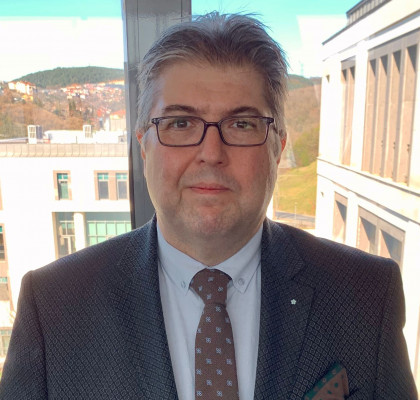 Competitive Coexistence: Building Sustainable Structures out of Liquid Alliances in a World Adrift
Turkish-German University, Turkey
Aykut is Professor of Communications and assigned as Vice Rector (concentrating on institutional advancement) at Turkish-German University in Istanbul Turkey, where he also founded the SITE Platform, an interface for University/Industry Convergence concentrating on Sustainability, Innovation and Trend Research. Previously he had been the founding Chair of the Technology & Innovation Management (former Knowledge & Innovation Management) MBA Track. He is trying to develop human capital that is capable to think global and act local as competitive and dynamic "agents-of-change", within a well-defined, sustainable value creation approach. Dr. ARIKAN has been advising a variety of industrial, commercial, and public institutions as well as NGO's along this approach. He has published numerous scientific papers in addition to popular articles on business issues. In 2014 he founded FutureLand, the first Future Centre of Turkey, with the generous support of the Istanbul Development Agency (ISTKA). He holds BA, MA, and PhD degrees in Information Science from Istanbul University.