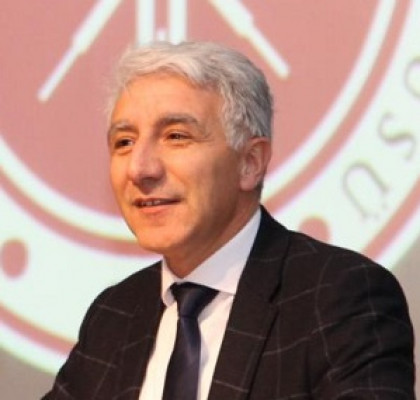 Importance of groundwater resources and its related to health
Vice Rector, Izmir Institute of Technology, Turkey
Alper Baba (Turkey, 1970), holds a degree in geology and a doctorate in the field of hydrogeology from the Dokuz Eylul University, Izmir. He has 25 years' experience in hydrogeological and environmental geology problems in different parts of the world. Since 2010 he has been a professor at Izmir Institute of Technology as a director of Geothermal Energy Research and Application Center. He is teaching and conducting research in the field of environmental geology, groundwater contamination, geothermal energy and hydrogeology. He has coordinated a variety of national and international R&D projects in co-operation with research institutes and companies; among them NATO funded projects.
Dr. Baba was awarded the "Successful Young Scientists Award" of Turkish Academy of Science and the Turkish Geological Engineering Association "Gold Medal Award". Dr. Baba is author of several peer-reviewed scientific publications and contributions to international conferences and is editor of the book "Groundwater and Ecosystems", "Climate Change and its Effects on Water Resources, Issues of National and Global Security" (NATO Science Series, Springer), and " Geothermal Systems and Energy: Turkey and Greece" (CRC Press).