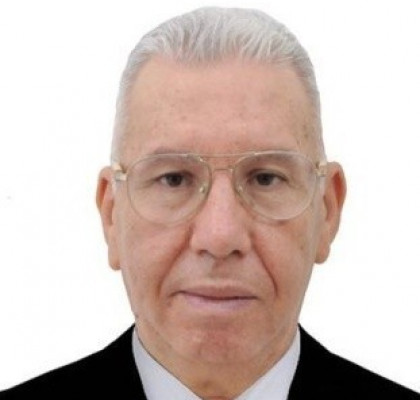 University of Bouira, Algeria
Teacher. Ahmed KETTAB: international consultant expert in Water and Environment, professor and Research manager at the National Polytechnic School in Algeria.
First Founding Member of WATMED; Member of the international water committee, member of the French Water Academy (Académie Française de l'Eau) as well as the French Water Partnership (PFE). Founding Member of the Arab Water Council. He has also been the director of the Water Sciences Research Laboratory.
He first graduated as a Doctor-Engineer from the National Polytechnic Institute of Lorraine in 1981 in Nancy-France, specializing in Hydraulics/Water treatment, then as Doctor of Science from the National Polytechnic School of Algiers (ENP) in 1990. Afterwards, he was a post- Doctoral researcher at the National Polytechnic Institute of Toulouse (France).
His contributions include no less than 150 international published papers, 15 synthetic works (books), more than 100 international plenary conferences, more than 500 scientific presentations / communications, 100 technical - administrative reports to his credit, several international expert reports; 30 supervised doctorate theses, more than twenty supported magister candidates and hundreds of trained engineers. His works were awarded Laureate at the 3rd edition of Scopus Awards Algeria 2013 (Environmental Science-water). Member of scientific committees of 10 renowned international journals (Sc. De l'eau; Deswater, IJND...) honorable editor-in-chief of the journal ALJEST and associate editor of the journal LJEE.